Welcome to Sarah Doyle Poetry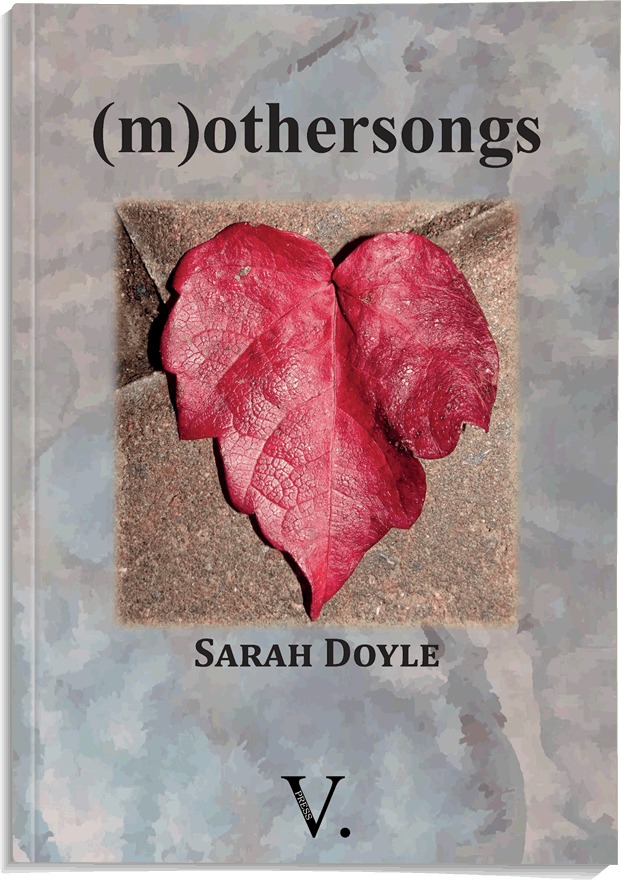 My new pamphlet, (m)othersongs, was published by V. Press in September 2023, and I am delighted to share the cover here. Following a loose seasonal trajectory from one metaphorical autumn to the next, the short collection uses natural-world imagery – such as plants/trees/seeds, birds, water, and weather – to explore themes that draw on the parenthesised 'm' of the title: meteorology, menstruation, endometriosis, matriarchs, matrimony, milk, mammaries, mortality, myth, the feminised moon, menopause, and non-motherhood.
I'm grateful to my publisher Sarah James for her imaginative and sensitive treatment of the book, and to Polly Atkin and Wendy Pratt – two poets I admire enormously – for their generous endorsements. A sample poem, endorsements, and ordering information can be found at the link below.
https://vpresspoetry.blogspot.com/p/mothersongs.html
This follows the success of Something so wild and new in this feeling, which was published by V. Press in 2021. The pamphlet was very positively reviewed, drew a Special Mention in the Saboteur Awards, and went to a third print run. It has sold out, but I have a few personal copies remaining, and people are welcome to get in touch with me via my Contact page in order to obtain a signed copy. Further information about Something so wild… can be found at the V. Press website, along with a sample poem, endorsements from Gregory Leadbetter and Carrie Etter, and links to reviews:
https://vpresspoetry.blogspot.com/p/something-so-wild-and-new-in-this.html